Aug 11
24

For many years now there are certain words and terms which are very clearly associated with Harley Davidson motorcycles.  Yet although these Harley Davidson terms have been around for many years now they are now commonly used by others when they are building their own custom choppers.In this article we look at a few of the more common terms being used today by builders of custom choppers that were first introduced by the Harley Davidson Motorcycle Company.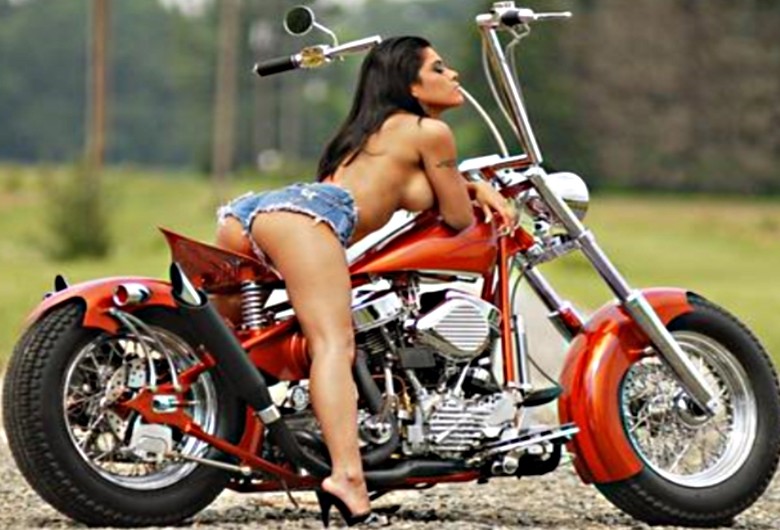 Term 1 – Ape Hangers are the types of handlebars to be found on many custom motorcycles which have been elevated to a height that then places the hands of the motorcyclist above their shoulders. (As seen in the photo above)
Term 2 – When it comes to the term Big Twin this relates to the size of the engine that has been installed on the motorcycle. Today in most Harley Davidson's the engines range from a size of 883 cc (cubic centimetres) up to a size of 1584cc.
Term 3 – Another term you often here custom chopper builders talking about is the "Fat Head" when it comes to engines. This is a new sort of twin cam engine that the Harley Davidson company introduced to the market back in 1999 and which is now found on not just their own machines but on those being built by custom chopper enthusiasts.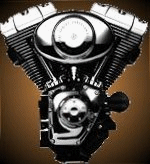 Harley Fat Head Engine
As you will soon discover there are many other Harley Davidson terms that those who build their own custom choppers will use. Other terms that are favoured by such people are the blockhead, the fat boy and the shovelhead.