Mar 14
29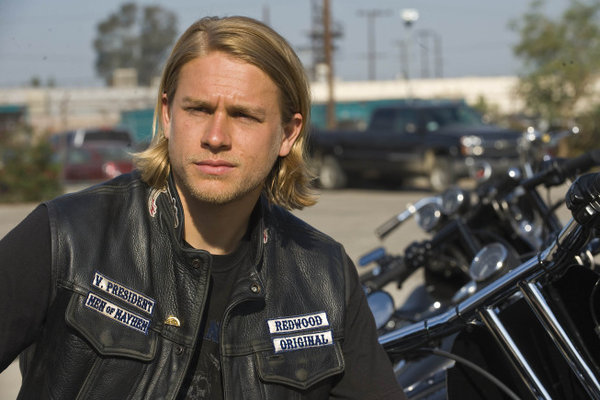 Immediate resumption of the production schedule on the hit FX Network series 'Sons of Anarchy' has forced Charlie Hunnam to cancel all appearances by the series star at the Iowa Grand Motorcycle Rally on Friday, May 31 and Saturday, June 1.
Affected will be the announced two-hour public 'meet & greet' session on Saturday, and the three 90-minute private 'meet & greets' – one on Friday evening and two on Saturday afternoon – at Iowa Speedway in Newton.
"Needless to say, we are very disappointed that Charlie won't be able to attend this year's Iowa Grand Rally," said Iowa Speedway CEO, Doug Fritz.  "He had such a great time meeting all the Rally fans last year, and he was really looking forward to coming back again this year.  Unfortunately Hollywood got in the way, and he had to cancel."
Anyone who purchased a private 'meet & greet' session will have their full order refunded, with a period of 7 to 10 days needed for the refund to be processed.  For more information on this refund, please contact the Iowa Speedway ticket office toll free 866-787-8946.
The Iowa Grand Motorcycle Rally, slated for Thursday, May 30 through Sunday, June 2, is the first major event on Iowa Speedway's busy 2013 schedule.  The Rally's entertainment line-up will include live music acts, numerous food, beverage and merchandise vendors, bike displays, tattoos, burn-out and talent contests, motorcycle drag racing, lawnmower racing, body painting, and the ever-popular 'Wall of Death' motorcycle daredevil show.
Individual ticket prices for the 2013 Iowa Grand Motorcycle Rally are $20 for Friday, May 31 ($25 with a rider), and $25 for Saturday, June 1 ($30 with a rider).  Two-day tickets are available for $40, or $50 with a rider, while the Thursday and Sunday activities are free and do not require a ticket.
Additional information about the 2nd Annual 'Iowa Grand Motorcycle Rally' may be accessed on the Rally's official website, www.iowagrandrally.com, or on Facebook at www.facebook.com/iowagrandmotorcyclerally.  Vendors and potential advertisers may reach Iowa Grand Rally Coordinator, Sabrina White, at swhite@iowaspeedway.com for details.
Season Tickets and weekend passes are also available for Iowa Speedway's 2013 racing season, which begins on June 7 – 8 with the first of two NASCAR Nationwide Series events, the 'DuPont Pioneer 250'.  Other major events include the 'Iowa Corn Indy 250'weekend on June 22-23, the second NASCAR Nationwide Series weekend, the 'U.S. Cellular 250', on August 2-3, and the NASCAR Camping World Truck Series weekends, the 'American Ethanol 200' on July 12-13, and the 'Prairie Meadows 150' ARCA race and 'Iowa 200' NASCAR Truck clash on September 7-8.
About Iowa Speedway
Iowa Speedway is a state-of-the-art 7/8 mile asphalt paved tri-oval race track and motorsports facility located just 30 miles east of Des Moines at I-80 Exit 168 in Newton, Iowa. The track is owned and operated by U.S. Motorsport Corporation and designed by NASCAR Hall of Famer Rusty Wallace, now an anchor and analyst for ABC-TV/ESPN. Call 1-866-RUSTY-GO, or visit www.iowaspeedway.com to learn more.